ink, paper, metal, wood:
Painters and Sculptors at Crown Point Press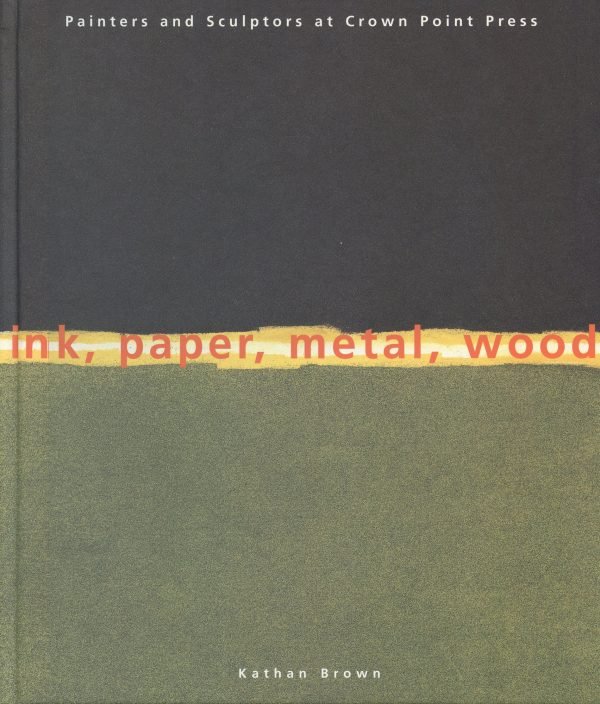 In this gem of a book, Crown Point founding director Kathan Brown presents the most outstanding work created at the studio as well as a fascinating introduction to the process and varieties of printmaking. Brown offers detailed explanations of each printmaking process, in-depth portraits of the artists she has worked with, guidelines for collectors, and a history of her press. A must-have for anyone interested in the art of printmaking and in the prints of the world's leading artists, this book offers a captivating glimpse into the mysteries of the creative process.
Though this book went out of print eons ago, though we have a few to sell! 
Supplies are limited so get a copy while you can.