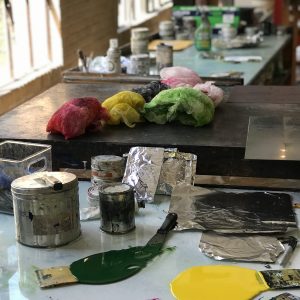 Crown Point Press Etching Workshops
Every summer, Crown Point Press offers traditional etching workshops for all skill levels. Instruction focuses on getting good results from the medium; aesthetic advice is not given. Participants work independently with instruction and guidance from our three printers, two of whom are master printers. Each workshop is limited to 10-11 participants.
To hear about our 2022 summer schedule, please subscribe to our email list. We usually announce the workshop dates in mid- to late-January by email only.
Learn More About the Instructors