Transferring a Drawing onto a Plate Before Spit Biting with Aquatint Using Red Oxide Paper (homemade!)
Carbon paper works well for transfers in other plate-making approaches, but if you use spit bite to etch the plate, the bite can be restrained by the transferred carbon, which can resist the acid and create an unwanted white line in your image. Avoid this problem by making your own red oxide transfer paper. Oxide pigment is water soluble and therefore will not resist acid. You'll have a clean image, free of an unwanted guide drawing.
List of supplies:
Tracing paper
Red oxide pigment
Wide paint brush
Isopropyl or Ethyl Alcohol
Newspaper
Instructions:
Making Red Oxide Paper
Mix one-part red oxide pigment and one-part alcohol in a jar. You may need to add more alcohol to the jar to make sure the pigment is dissolved. In the end, the solution should be loose and somewhat runny.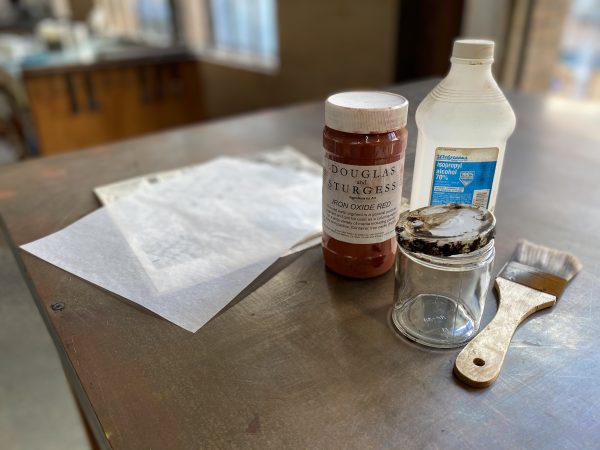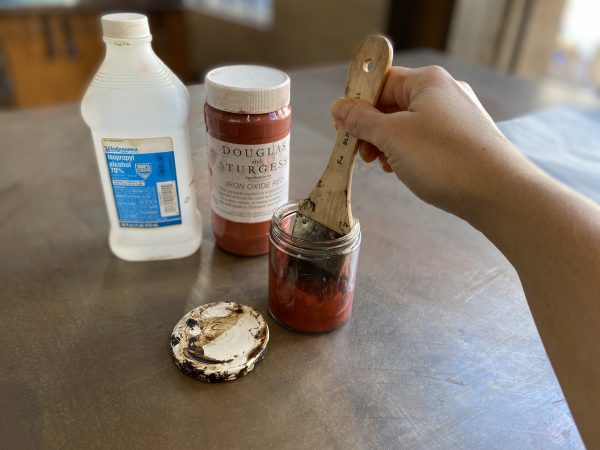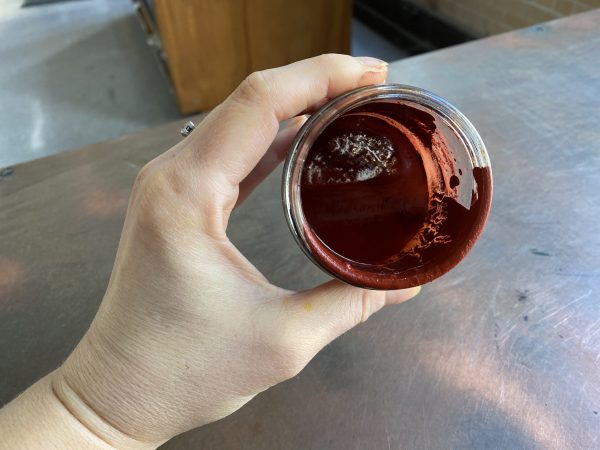 Put a sheet of newspaper on your work surface and place the tracing paper on top of it.
Using the red oxide solution, paint over the entire area of the tracing paper until it's evenly coated. A little solution goes a long way; the paper doesn't need to be heavily coated. When the alcohol has fully evaporated, the paper is ready to use. You can see this by how the solution changes from dark and wet to lighter and matte.
Any unused pigment solution can be kept indefinitely in the closed jar for later use.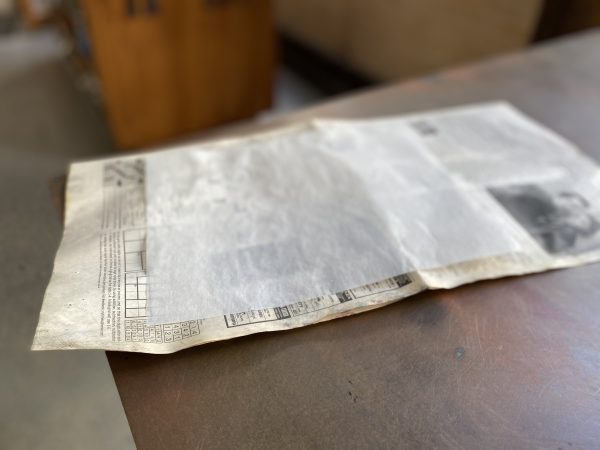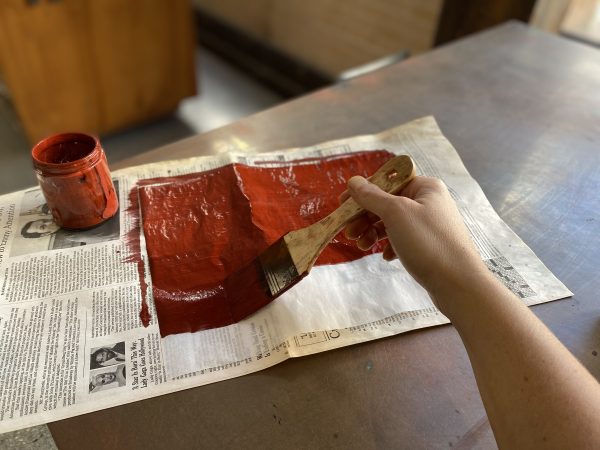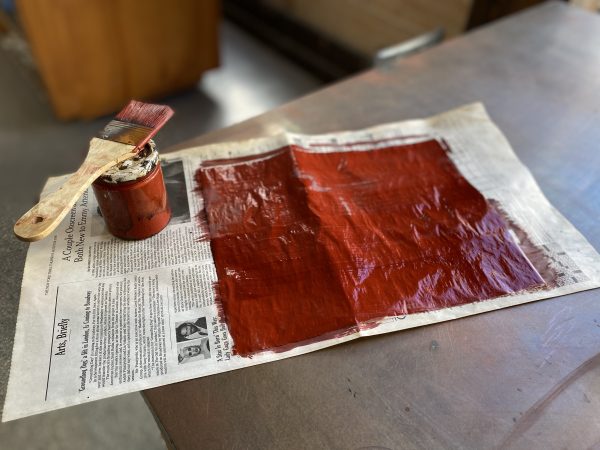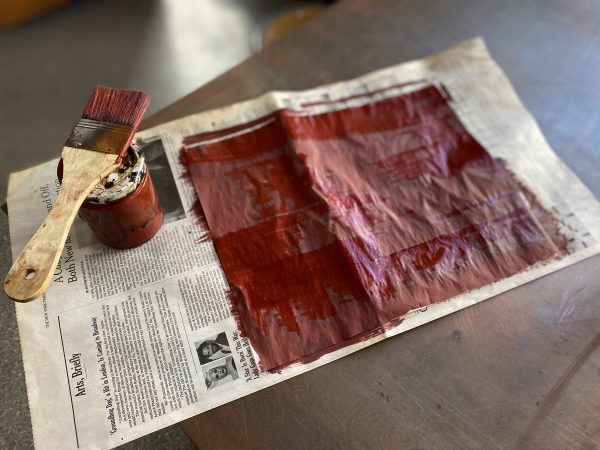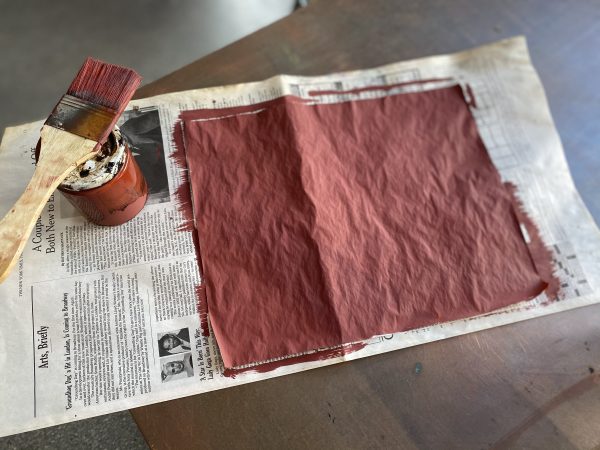 Use Red Oxide Paper:
Prepare your plate with an aquatint ground.
Compose your drawing on a sheet of normal tracing paper.
Turn your drawing over so the image is facing backwards, and lightly tape it over your plate. This will reverse your image so that when printed it will print right-facing.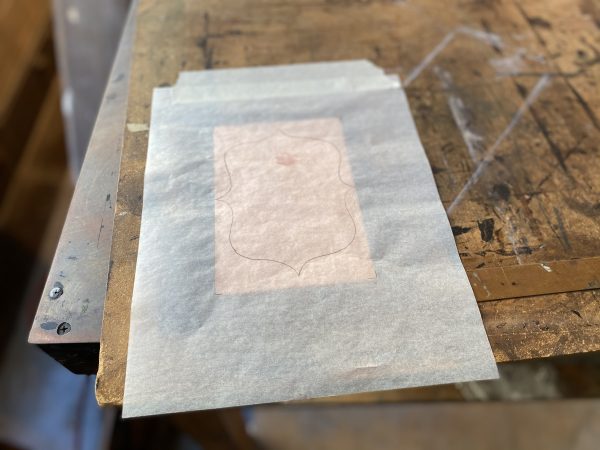 Slip the prepared red oxide paper between the plate and the drawing on the tracing paper, making sure the pigmented side of the red oxide paper is facing the plate.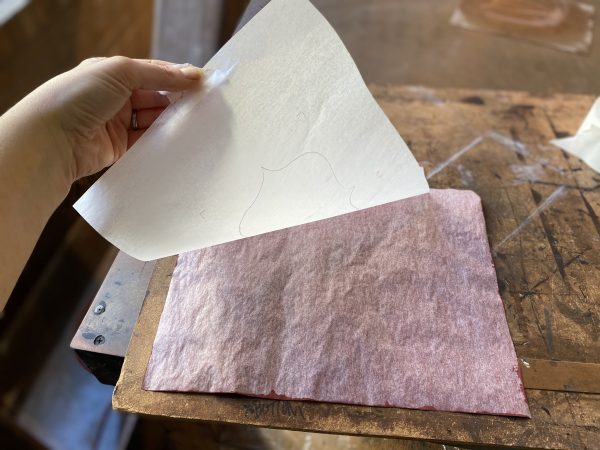 Trace over the drawing with a pencil to transfer the drawing onto the plate.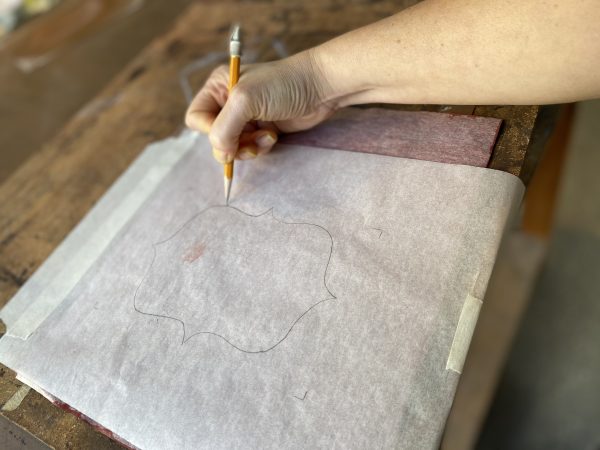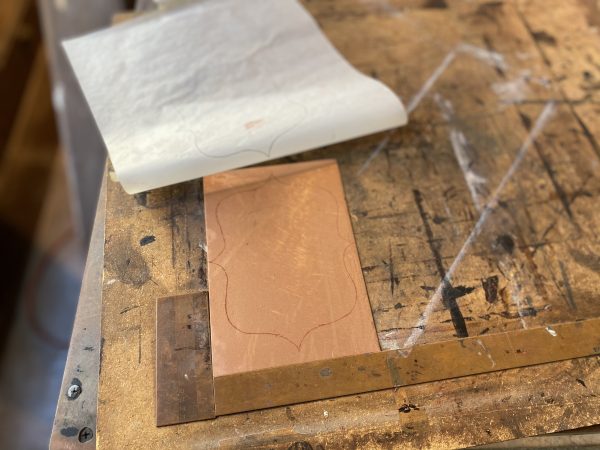 Now you are ready to spit bite!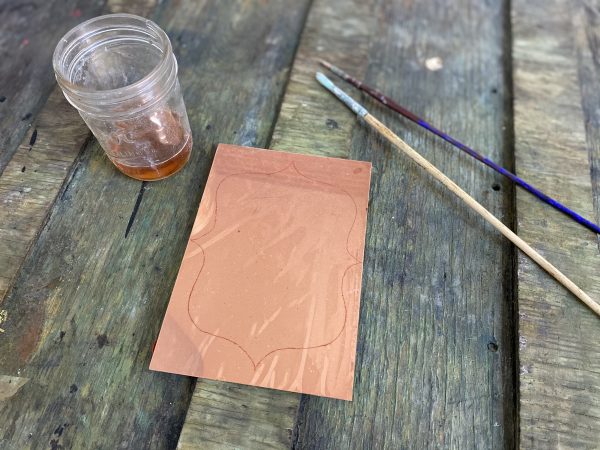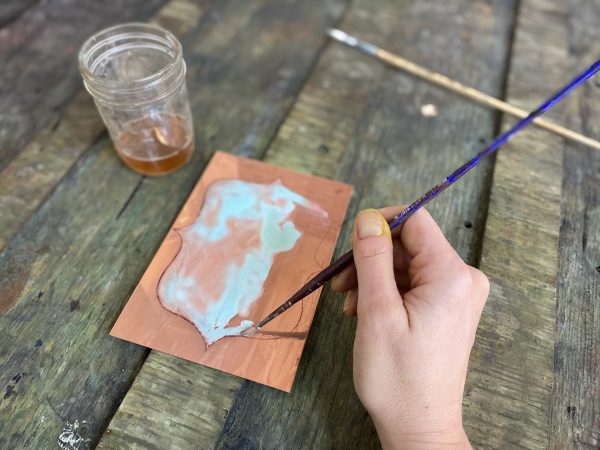 You can find red oxide pigment anywhere you might normally find raw paint pigments. We source ours from Douglas & Sturgess in San Francisco.
For more in depth information about how to create a multiple-plate print check out our book Magical Secrets about Aquatint. It has a dedicated chapter that shares approaches to transferring information to your plates to create a registered, multiple-plate print.